---
Mercatornet's 10 Best Movies of 2015
Picking the year's most worthwhile films is always a challenge. Here is a list of ten from a range of genres, with something for everyone.
Directed by Abderrahmane Sissako.
Starring Abel Jafri, Hichem Yacoubi
French-Mauritanian production, French with sub-titles, 96 contemplative minutes
Rotten Tomatoes 99% 
Not far from the desert city of Timbuktu, now ruled by unnamed Islamists, proud cattle herder Kidane lives peacefully with his wife Satima, his two children and their 12-year-old shepherd. In town the people suffer under a regime of terror. Music, laughter, cigarettes, and even soccer have been banned. Women have become shadows. Tragedy ensues when Kidane falls foul of the law. A gorgeous, poignant film. Nominated as best foreign-language film in Oscars.
Directed by Pete Docter
Voices of Amy Poehler, Phyllis Smith, Bill Hader, Lewis Black, Mindy Kaling
Disney Pixar, animated, 94 minutes of delight
Rotten Tomatoes 98% 
A wonderfully creative film about growing up. Teenager Riley is uprooted from life in the Midwest when her dad starts a new job in San Francisco. Her emotions — Joy, Fear, Anger, Disgust and Sadness — live in HQ, the control center inside Riley's head, where they help steer her through the crises of everyday life. It sounds improbable, but it works! Parents could use it as a textbook for understanding cranky teenagers. Inside Out is a modern animated classic.
Directed by Jafar Panahi
Starring Jafar Panahi
Iran, Persian with sub-titles, 86 minutes of scorn
Rotten Tomatoes 95%     
Acclaimed director Jafar Panahi rigs a taxi with three hidden cameras and makes a movie about life in Iran's capital. Nearly all the action in this guerrilla film takes place inside the cab with a wonderful cross-section of characters, ranging from a vendor of pirate videos, a human rights advocate, superstitious old women, and his young niece, who is making a movie of her own. A brave protest against a repressive regime, braver still when you learn that the Iranian government has imposed a 20-year ban on Panahi's film-making.
Directed by J.J. Abrams
Starring, Daisy Ridley, Adam Driver, John Boyega, Oscar Isaac, Lupita Nyong'o, Andy Serkis, Domhnall Gleeson, Anthony Daniels, Peter Mayhew, Max von Sydow, Carrie Fisher, Harrison Ford, Mark Hamill
136 minutes of nostalgia
Rotten Tomatoes 95%
"Hope is not lost today; it is found." This line from Most Expected Sequel Of The Twenty-First Century expresses the relief of millions of fans. The seventh in the Star Wars franchise is not a bomb or a turkey or a rotten tomato, but brilliant entertainment which revives the exhilaration of the original Star Wars, made in an era far, far away in 1977. Don't expect originality — but that's not what the fans are looking for, right?
Directed by Ridley Scott
Starring Matt Damon, Jessica Chastain
141 minutes of inventiveness
Rotten Tomatoes 93%
During a manned mission to Mars, astronaut Mark Watney is abandoned by his crew after they believe that he has perished in a fierce storm. But Watney is not dead. Injured, alone and stranded, he has to find a way to survive on the hostile planet with only a few weeks of supplies. This witty film is a homage to Yankee inventiveness. "OK, I gotta figure out how to grow four years' worth of food, here on a planet where nothing grows," he says. All engineers should watch it!
Directed by Christopher McQuarrie
Starring Tom Cruise, Jeremy Renner, Simon Pegg, Rebecca Ferguson
131 minutes of heart-pounding action
Rotten Tomatoes 92%    
Ethan Hunt and team take on their most impossible mission yet, eradicating The Syndicate, an international rogue organization as skilled as they are, but committed to destroying the Impossible Missions Force. The characterization is simple and the plot is complicated, so let's skip straight to the action, which is really the only thing that matters in this franchise. It is superb, with motorcycle chases, car chases, plane chases, kick-boxing, explosions and, now for something completely different, opera. And Tom Cruise is 57 years old! Amazing.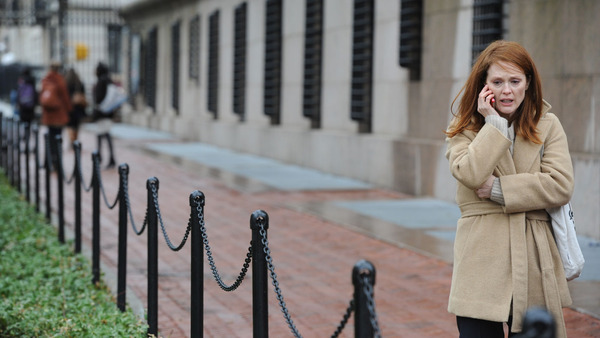 Directed by Richard Glatzer and Wash Westmoreland
Starring Julianne Moore, Alec Baldwin, Kristen Stewart, Kate Bosworth, Hunter Parrish
101 minutes and you will need a tissue for each of them.
Julianne Moore is brilliant as a spirited professor of linguistics with a hard-driving scientist husband and three young-adult children who develops early-onset Alzheimer's disease. It's dismaying to see her distress as she begins to lose her memory and becomes disoriented even in familiar surroundings. But it's life-affirming to see her family rally round to support her as she slowly drifts into the shadowy world of dementia.
Directed by Stephen Daldry
Starring Wagner Moura, Selton Mello, Rooney Mara, Martin Sheen
Brazilian-British production, Portuguese with English subtitles 114 heart-warming minutes Rotten Tomatoes 65%    
Trash follows three Brazilian teenagers who live in an appalling favela as they pick through mountains of garbage to find useful waste. One day they discover the wallet of a corrupt politician. Rather than turn it over to the authorities for a reward, the kids seek the advice of a priest and an NGO-worker. But a sadistic bent cop is on their trail. Think Slumdog Millionaire in Rio.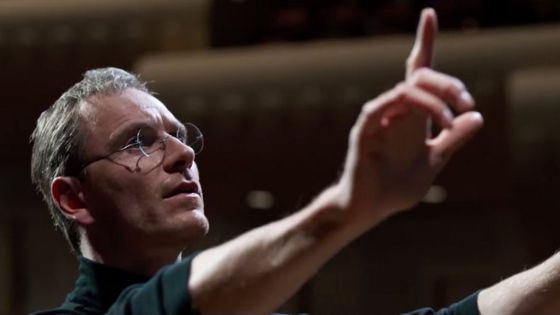 Directed by Danny Boyle
Starring Michael Fassbender, Kate Winslet
122 minutes of head-scratching over how an appalling man can be a business phenomenon
Rotten Tomatoes 84% 
Set backstage at three iconic product launches and ending in 1998 with the unveiling of the iMac, Steve Jobs takes us behind the scenes of the digital revolution to paint a portrait of the man at its epicenter. Obsessed with betrayal by his associates, Jobs betrays his daughter and his closest associate, Steve Wozniak. It's not a pretty picture, but it's immensely entertaining. A fascinating character study with a crackling script.
Directed by Peyton Reed
Starring Paul Rudd, Michael Douglas
117 minutes of CGI
Rotten Tomatoes 80%    
The next installment of the Marvel Cinematic Universe brings a founding member of The Avengers to the big screen for the first time. Armed with a suit which allows him to shrink in scale while increasing in strength, master thief Scott Lang embraces his inner hero and helps his mentor, Dr Hank Pym, to protect the secret behind the Ant-Man suit. Against insurmountable obstacles, Pym and Lang plan and pull off a heist that will save the world, etc, etc. The super-hero's slightly klutzy, self-deprecating personality adds a lot to the charm of a film full of familiar special effects.
This listing originally appeared at Mercatornet.com, and is reprinted with that site's permission.